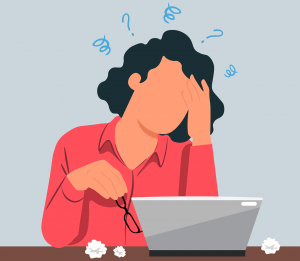 The university's 'Buddy Programme' has always been a meaningful part of the effort to ensure that international students are integrated into student life here in Potsdam. Never has it been more crucial, however, than during the COVID-19 pandemic. By Annette Steyn.
Classes: online; faculty events: cancelled; basic human interaction: restricted. It is fair to say that the pandemic has placed severe restraints on all students. Meeting new people and fostering meaningful new connections has become a significantly more onerous task than it was only months ago. So has staying motivated and emotionally invested in one's academic work, gauging how much one can participate in social events while still being responsible, and being optimistic and well-informed at the same time.
Now, imagine grappling with all of that whilst moving to a foreign country to attend university in a foreign language. International students arriving in Potsdam during the pandemic most likely feel at least a little disoriented and adrift, especially considering that even the orientation events for Erasmus students have been cancelled or relegated to the digital space.
The 'Buddy Programme'
Enter: the 'Buddy Programme', a service offered at the university, designed to support international students on a personal basis and to foster intercultural connections.
Granted, the official pitch sounds a little vague but the basic concept of it all is fairly straight-forward: both international and local students or PhD candidates looking to participate fill out and submit an application form. Apart from inquiring about contact details, your interests and information about your course of studies and foreign language proficiency, the form allows you to make a few general requests about your potential 'Buddy' – their gender, their native language, etc. – that will be taken into account, if possible.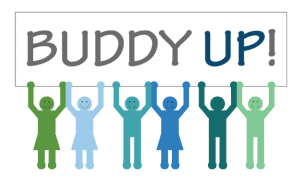 After the application deadline has elapsed, each international student or PhD candidate is matched with a local 'Buddy' studying the same subject(s) or at the same faculty, with similar interests or similar requests. Once you have then received the contact details for your 'Buddy' via an E-Mail from the co-ordinators, it is up to you to contact each other. The support offered by local 'Buddies' can then range from answering questions about university processes, deadlines etc. to support with the logistics of living in a foreign city or just plain moral support.
My experience as a local 'Buddy'
In my case, my 'Buddy' reached out before I had a chance to. We agreed to stay in touch via WhatsApp for any questions or concerns she might have – she had a few simple questions about exam forms, online teaching and the PULS registration process – and to meet up once she had arrived in Potsdam. I did worry I might have bitten off more than I can chew – whether I could really be of any help at all – considering I am only just heading into my third semester and am in no way fully acquainted with all the university and Potsdam have to offer.
But, luckily, over the course of my first year in Potsdam I have absorbed a few helpful tips and have retained some vague information about the city. And, not only is she very capable and seems to have acclimated fairly effortlessly considering the circumstances, we also seem to have quite a lot in common and get along well – making the whole experience  exceedingly positive.
Why, how, and when to apply
Nonetheless, you might be wondering what – apart from the goodness in their heart – would compel anybody to sign up for the responsibility of being a local 'Buddy'. I, personally, applied one Sunday morning during the semester break in a state of desperation. It had dawned on me, quite violently, that I was idling; retreating back into old friendships and habits; waiting for the pandemic to be over rather than adapting to the new conditions. Of course, I also felt for international students having to navigate uncertainty about public health guidelines and online teaching in addition to the baseline stress of studying abroad. And, I will admit, that the fact that in exchange for a report about your experience as a local 'Buddy', you can even have your participation certified, was an added perk.
The application deadline for the summer semester 2021 isn't until mid-January. So, if I have inspired the good Samaritan in you or simply reminded you that the volunteering section on your resumé is sorely lacking, visit www.uni-potsdam.de/de/international/service/buddy/ to apply. Even if – knock on wood – the COVID crisis has abated by next spring, finding one's footing at a foreign university will remain a challenge. One that is, no doubt, easier to manage with a 'Buddy'.